Episodes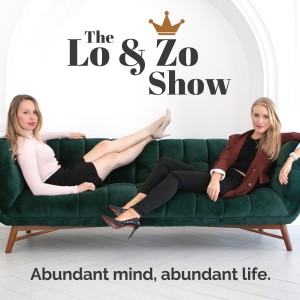 Thursday Dec 29, 2022
Thursday Dec 29, 2022
Join QC for $333 off until the end of the year! Use code 'QUANTUM' at checkout. (loandzo.com/quantumcreators) 

Alumni! Join us inside the Quantum 44 Challenge! The link is pinned inside our Quantum Creators Course Facebook Group. 🌀 Not an alumni but want to join? Sign up for the Quantum Creators Course and then join the challenge for $44 once inside the group! 

Creators! Happy last days of 2022! We're so excited to be kicking off the New Year alongside a mastermind-style group of our Quantum Creators alumni, and getting some serious MOMENTUM going in the first 6 weeks of the year. 

There are two key reasons to join us inside the Quantum 44 Challenge (starting January 1st!), and both of them have to do with what happens when you're consistent with the Quantum manifestation practice. 

One - With a consistent daily practice, you collapse alll of the waves into particles. More visualizing = more potential realities turned into tangible real-life ones. 

Two - As you commit to visualizing, you experience the emotions in your body and think the thoughts in your brain, that are aligned with the reality you're observing through your meditations. You literally train yourself into the way of BEING and version of you, that causes your manifestations to not only come, but also to stay. You condition the brain, body and nervous system into familiarity with what you want, and when this happens, you stop subconsciously sabotaging out of an involuntary need to stay safe from the unknown. You turn the unknown INTO the known through daily visits to the Quantum Field, and then allow it to flood in as a result. 

There's a few more days to join us before we kick this challenge off! 
 Message us with any questions! Cheers to the MOST Quantum & abundance-filled year yet in 2023! 

Thank you for being here with us <3 

Xo
Lo & Zo