Episodes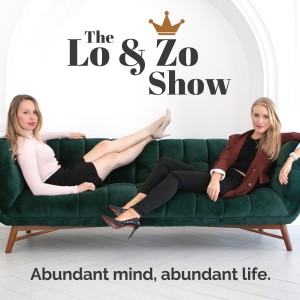 Thursday May 11, 2023
Thursday May 11, 2023
Welcome back Quantum fam! We're SO excited to kick off an all-new free training, The Quantum Creation Masterclass: how to use Physics to Quantum Leap your manifestations & why the LOA isn't *really* working for you - https://www.loandzo.com/qcm 

Today we're talking about how to create more FUN, EASE & JOY in your bridge of incidents that is life! We could all benefit from more of this and we invite you to listen in and ask yourself how you can create more of this in your life. You're also invited to join us in our quantum intention of having our BEST Summers yet! 
Also mentioned in this podcast was our Imperfect & Prosperous program: https://www.loandzo.com/iap

Don't forget to join the masterclass linked above! 
Love, Lo & Zo