Episodes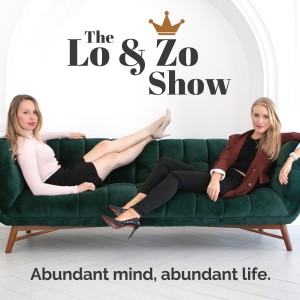 Thursday May 11, 2023
Thursday May 11, 2023
Welcome back Quantum fam! We're SO excited to kick off an all-new free training, The Quantum Creation Masterclass: how to use Physics to Quantum Leap your manifestations & why the LOA isn't *really* working for you - https://www.loandzo.com/qcm 

Today we're talking about getting OUT of our limitation and INTO the realm of Quantum possibility, through consuming and understanding Quantum content like The Holographic Universe, The Divine Matrix, and just about anything by Dr. Joe Dispenza. When we take a very "human" approach to manifestation, we get stuck in our 'humanness': trying to change our reality through force and effort. 

When we instead invest in a higher level of awareness about the true nature of things, we can transcend our limitation and create manifestations far outside our current paradigm of possibilities. 

To dive into the Quantum world with us, join the masterclass linked above!