Episodes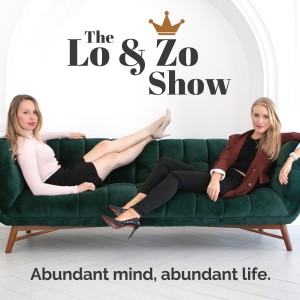 Saturday Mar 25, 2023
Saturday Mar 25, 2023
Welcome to Episode 100 of the Lo & Zo Show! Thank you thank you THANK YOU for following us along on this journey and for investing your valuable time into supporting our little corner of the internet. We are so incredibly grateful for each and every one of you. <3

Today's episode is the day 5 replay of our Divine Magnetism Minimind, which has been such a special, powerful transformation portal for us and our participants over this past week. Today we dove deep into a topic that is truly a life-changing one, and that we don't see nearly enough awareness around in the self development world. That topic? The power of the BODY and how it will lead us forward if we allow it to. 

We chatted in depth about physical ailments as manifestations of emotional DIS-ease within the body, and why the body is responsible for the thoughts we think. "We cannot think greater than the body feels" - Dr. Joe Dispenza. Inside Day 5, we're sharing how to work with the body to create an emotional space of openness within the body, and the easeful receiving that comes with it. 

Join Divinity - The Mastermind for 6 months of diving deep into this work alongside us at www.loandzo.com/mastermind (fast-action bonus #2 expiring Sunday night at 10PM ET).