Episodes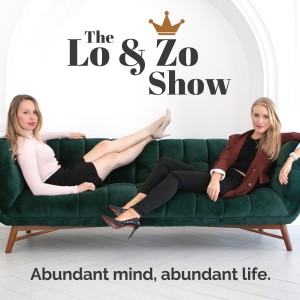 Friday Mar 10, 2023
Friday Mar 10, 2023
JOIN THE MINIMIND: www.loandzo.com/minimind 

Welcome back creators! Today we're sharing the surprising truth about what it actually means to become next-level magnetic (and no, it has nothing to do with building confidence, saying endless affirmations or raising your vibration). The truth is, that Divine Magnetism is about creating a space of nothing-ness. A space of non-judgement. An state of openness that, in your absence of resistance, allows for miracles and abundance to flow freely to and through. 

Creating this space is precisely what we're helping you to do inside the 100% free, 7-day minimind. Seven days. Seven daily audio trainings. A supportive community and daily coaching/Q&A with Lo & Zo to enable you to become the space that abundance is effortlessly drawn to. Head to www.loandzo.com/minimind to join us!